HYROX was founded in 2017 by Christian Toetzke, an industry veteran in the international cycling, marathon and triathlon world, and Moritz Furste, one of Germany's greatest ever hockey players and successful entrepreneur. HYROX was born out of the founders' desire for an event that would bring the endurance and functional fitness worlds together in a format that replicated the activities that regular gym-goers actually did in their workouts. HYROX bridges the gap between traditional long-distance endurance events and functional fitness and attracts competitive athletes and enthusiasts from all sporting backgrounds.

HYROX is one of the fastest growing fitness modalities on the planet, participation in 2022 increased over 100% and in 2023 will have a forecast 90,000 participants globally. In 2022 the google search term HYROX increased by 127% and it was named in over 50 global Health and Fitness trends articles from independent media. Aligned with significant international brand partners, including Virus, Erdinger, and Redbull, HYROX is now continuing its rapid global expansion plans with over 40 races planned for 2023 in 11 different countries.
HYROX is the World Series of Fitness Racing, the world's most accessible fitness race designed for everybody.
A HYROX race starts with a 1km run, followed by 1 functional movement, and repeats eight times (for a total of 8km and 8 functional movements).
The race can be run as an individual, in doubles or as a relay team of 4 to provide an accessible entry point for any fitness level.
The movements in HYROX contain no heavy or complex movements and have been designed so that everyone can do them.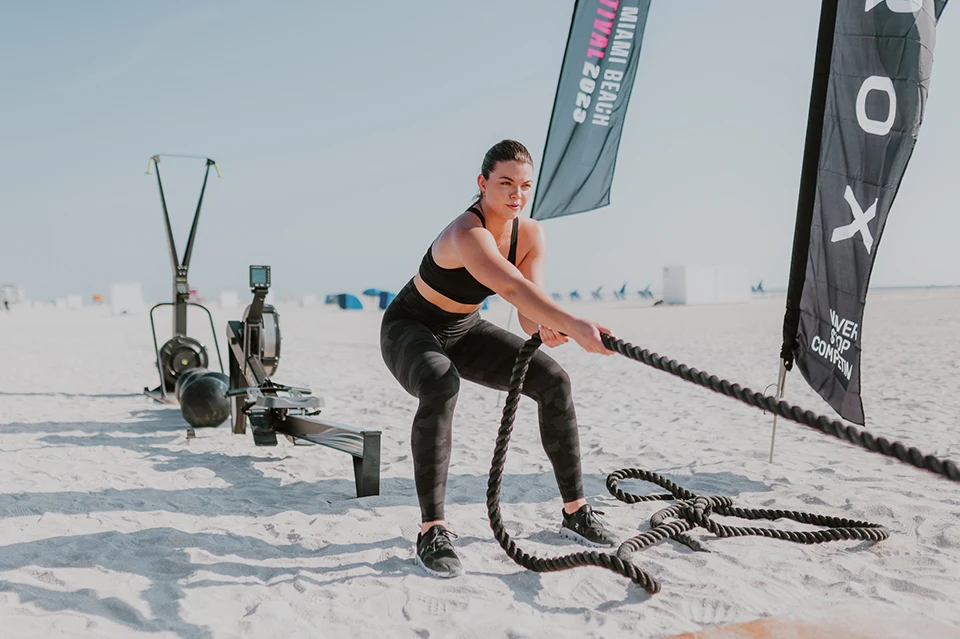 INDIVIDUAL
Choose your division and then prepare for a fun challenge! Official times for all competitors will be released at the end of the Online Challenge.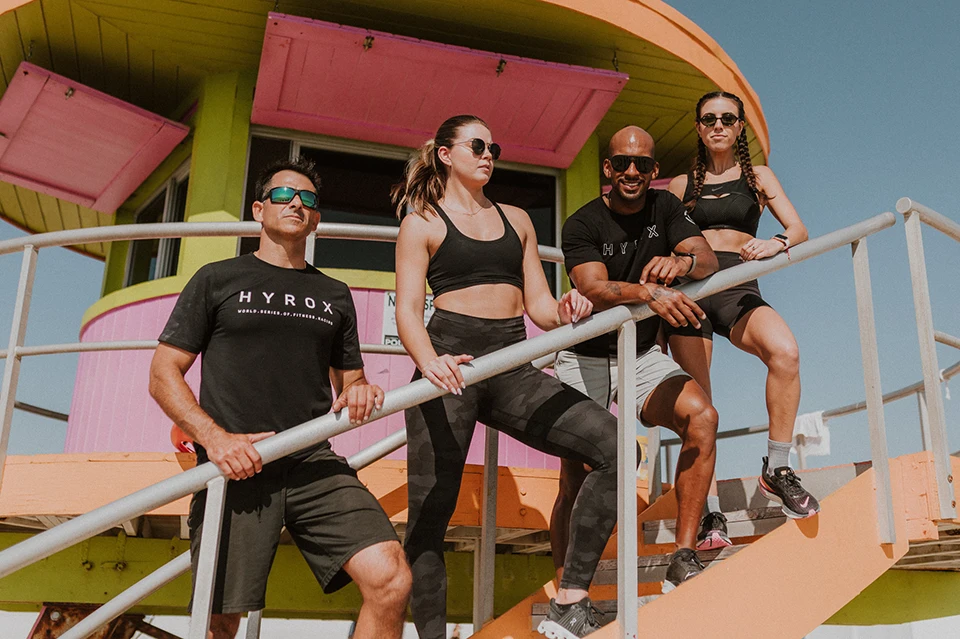 TEAM
Compete as a team (of two) at the MBFF powered HYROX! For specific rules, please visit the rules section of our website.


HYROX has carefully selected 8 functional movement exercises in combination with running that will work every part of the body and your different energy systems. Although HYROX races are always comprised of these same exercises, the HYROX training methodology will introduce various bodyweight and equipment exercises that will prepare you for your HYROX and will ensure a varied, dynamic and safe training routine.
FREQUENTLY ASKED QUESTIONS
Have questions about the Miami Beach Fitness Festival? Click the button below to find answers!